A simple system to break through fear
and live the life you were meant to live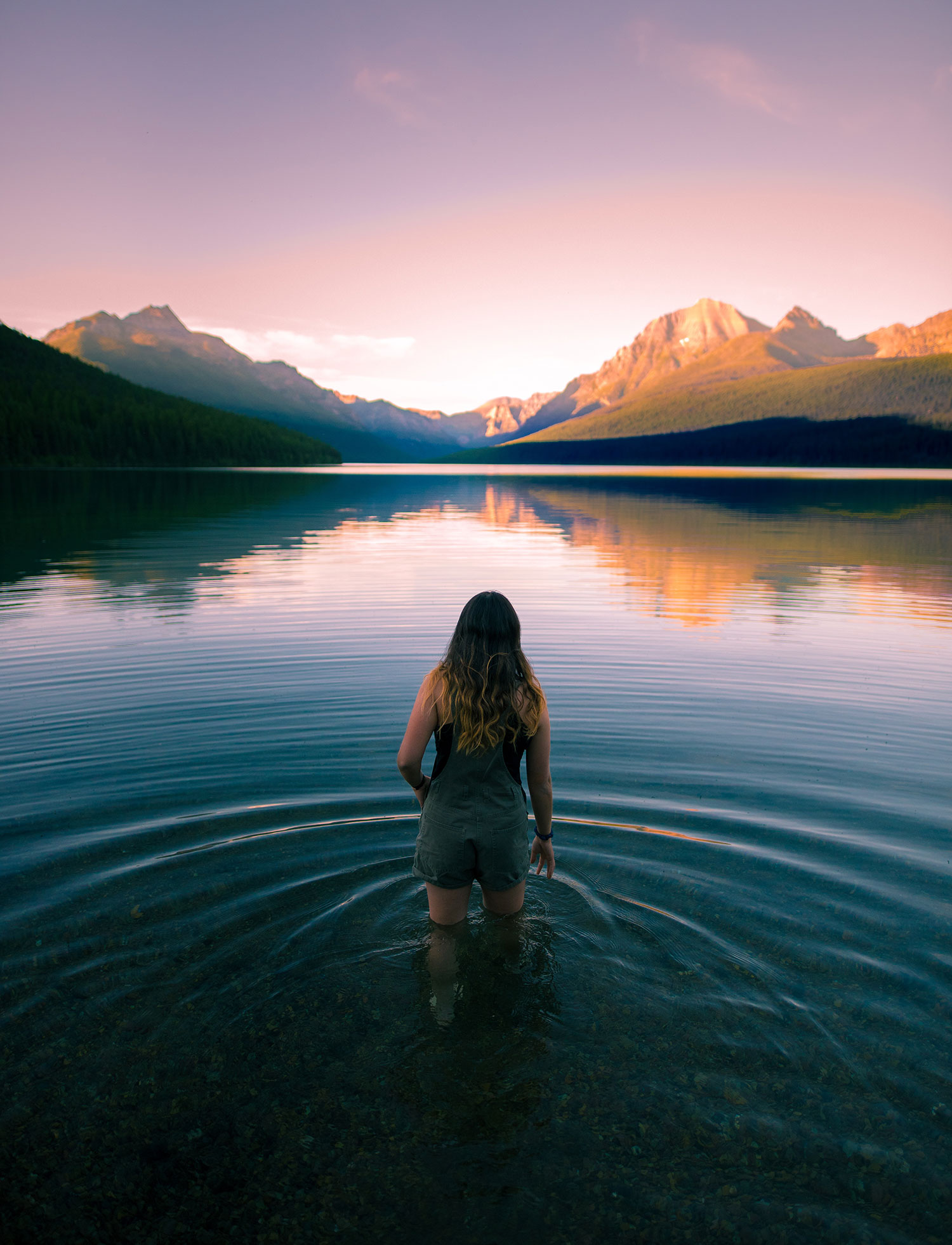 INTRODUCING
Getting Past Stuck
An experiential workshop to help you change your life
A step-by-step training on how to guide your thoughts, fears, emotions, actions, and reactions so that you can gently change your life and begin to live the life you were meant to live
Learn how to:
Trust your inner guidance so that you move forward according to that guidance.
By learning to trust the guidance that you are receiving you will feel more comfortable taking steps forward. This workshop teaches you how to use the inner GPS tool so that you can build trust on using it on your own.
Release negative energies so that you can live the life you were meant to live.
You need to let go of negative thoughts in order to focus on all the things that could go right. In this workshop there are several examples and discussion points which show how releasing negative energies makes your life immediately better.
Comfort your fears so that you can move beyond them.
This workshop will does not teach that you must push through your fears in order to move forward. Instead, the tool shows you how to use your thoughts to gently comfort fear so that you will feel safe before moving forward.
Live in the realm of infinite possibilities & discover opportunities all around you.
Once you realize all that is possible then you will be able to see the things that could be an opportunity for you. In this workshop you will understand how powerful gratitude is when it comes to creating infinite possibilities.
Resonate with gratitude so that you can align with heavenly guidance.
This workshop will show that by resonating with gratitude you will open the doors to anything that the universe could possibly offer.
Lean back into flow so that Source can take you where you were meant to go.
The workshop describes the difference between pushing from a place of ego and flowing from a place of purpose. Hint: flow feels much better!!
Gain a sense of peace so that you will see more of life.
When you have learned to use your inner guidance system then you will gain a deep sense of peace and your life will feel more full. Smells will smell better. The trees will be greener. You will begin to notice the flecks in your own eyes and in the eyes of those that you love.
See the steps forward and create a plan to get there.
Then, from a place of ease and flow you will connect with the energy of unlimited possibility and together, in the private group, we will develop a vision of how to get from here to there.
CASE STUDY
Gwen
When Gwen attended the Getting Past Stuck Workshop she was considering changing positions. For over twenty years she had worked at Princeton Montessori, most recently as director of teacher training. She had a big office and a big salary but she needed a change. The truth was that although she had the big position, she felt stuck. The position was too much stress, too much drama, and the money just wasn't worth it anymore. In fact, the money felt like a trap. Her master's degree was in childhood development and she wanted to get back to that but she would lose her breath at the thought of walking away from the salary. Financially it scared her.
The workshop showed her how to connect to her emotions logically and process what it was that her true self wanted. She learned to resonate with gratitude for where she was, so that she could feel safe in the present and think more clearly. She learned to block out other people's drama and look around her for opportunities that would support what she truly wanted.
When asked her what her favorite part of the workshop was, she said:
Knowing that I have options!! Knowing that things really can be different. Letting myself do what I want to do, not just what others tell me I should be doing, feels so good. This workshop was a powerful step in my journey to proving to myself that I really can do something different.
Shortly after the workshop, Gwen accepted a position as director of education at a different Montessori school in a nearby city. It was less money but it felt right. She will be doing what she knows she is supposed to be doing—impacting the education of children. Gwen took the position and has been very happy that she did.
CASE STUDY
Mike
Mike had gotten really down on his luck. He had lost his job, got busted with drugs and was really feeling like there was no path forward.
The very first Getting Past Stuck Workshop that Geri held, Mike was there. Afterwards he said that he had never really thought about how much his childhood had been affecting him as an adult. He had spent his entire life being so hard on himself, trying to be someone he wasn't.
I was in a really low place when I started working with Geri's GPS tool. I was on house arrest and couldn't get a job, and couldn't see any ways I could move forward, let alone return to a normal way of life. I felt totally stuck, and I was really ashamed of my past. When I met Geri I asked her for help, and she walked me through the GPS tool. Step by step I started applying it in my life. The results have blown me away. I went from jobless and on house arrest to going to university and getting a job as an IT manager at a solid firm here in Orlando. I met an amazing woman, and we're getting married later this year. Honestly my life is night and day compared to where it was before. This tool—and Geri's work—has made such a huge difference in my life. I can't believe how far I have come since we first met.
After the workshop Mike started over, right where he was—he found a job at a donut shop. It was just a donut shop but using what he had learned with Geri he knew that it was just where he was in the present, it was something to just begin again. Then he started college, a little older than the rest but with a new look on his future. Now he is almost finished his bachelor's degree and is working at a big IT firm in Orlando. He's engaged to be married and just bought a house with his fiancé. Mike is happy.
CASE STUDY
Julee
After the 2008 economic downturn Dr. Julee Hafner was making ends meet working as a speech therapist, contracting for a local medical group. She returned to school to earn a Ph.D. in Philosophy and Organizational Leadership and became a John Maxwell certified coach and speaker. Even though she had so much expertise, she had not yet been able to turn all of that into a business. Her communication skills were fantastic but there was something holding her back.
Dr. Julee not only attended the Getting Past Stuck Workshop, she volunteered at the event.
I somehow always knew what I was supposed to be doing, but for some reason I was holding myself back. In my work as a speech therapist I was helping other people to communicate, but really, I wanted to be the communicator. After this workshop, my career exploded. I became the woman I'd always wanted to be—I had something to say and I was saying it. Now I've published a book and a workbook and am doing book tours and speaking all around the US.

Letting myself do what I want to do, and not just what others tell me I should be doing, feels so good. Thank you Geri.
Now Dr. Julee partners with executives and solopreneurs helping them to communicate more completely and grow their personal and professional brands. She has written a book called "The 7 Tactics to Communication Completions" along with a workbook which help people with the way they communicate. She also co-authored a book in The Refractive Thinker, a section covering "What Nonprofits Need to Unlearn". Her clients call her "Dr. Jewel" because she has been so valuable to them.
You can check out her work at drjuleehafner.com
Part 1
Setting the foundation
1 Welcome to the Program
Helpful hints on how to get the most out of the program
09:47
2 Why I created this workshop
Who I am and the story about what inspired me to create this workshop
11:22

3 Purpose is the Soul's Journey
The difference between a goal and purpose and why your soul wants purpose
11:41

4 Everything is Energy
How energy affects our life and why it is so important.
12:31

5 Your Own Special Star
Your guidance is being transmitted to you, as if from the stars
08:36

6 How to Find Your Blue Marble
A visualization on how to receive a single signal from a universe of signals
20:52


Part 2
The components of your inner guidance navigation system
7 Receive Guidance from your Star
Step one in Getting Past Stuck - GPS Navigation for the Soul
15:27

8 Release Unwanted Energy
Step Two in Getting Past Stuck - GPS Navigation for the Soul
11:32

9 Resonate with Gratitude and Love
Step Three in Getting Past Stuck - GPS Navigation for the Soul
13:28

10 Only Keep High Frequency Energy
Step Four in Getting Past Stuck - GPS Navigation for the Soul
18:02

11 Connect with the Moment
Step Five in Getting Past Stuck - GPS Navigation for the Soul
14:55

12 Focus on an Opportunity
Step Six in Getting Past Stuck - GPS Navigation for the Soul
14:22

13 Feel the Flow
Step Seven in Getting Past Stuck - GPS Navigation for the Soul
18:24
Part 3
Deepening your understanding of your GPS
14 A day in the life before Getting Past Stuck (Part 1)
A day in the life of Sarah, before getting past stuck - night
12:19

15 A day in the life before Getting Past Stuck (Part 2)
A day in the life of Sarah, before getting past stuck - day
10:35

16 Questions for Before Getting Past Stuck - Worksheet #1
Questions for reflection on Sarah's life before getting past stuck
12:17

17 A day in the life after Getting Past Stuck (Part 1)
A day in the life of Sarah, after getting past stuck - night
11:41

18 A day in the life after Getting Past Stuck (Part 2)
A day in the life of Sarah, after getting past stuck - day
10:43

19 Questions for After Getting Past Stuck - Worksheet #2
Questions for reflection on Sarah's life after getting past stuck
15:20

20 Getting Past Stuck Guided Meditation
A visualization and guided meditation of the process
15:37
What's included in
Getting Past Stuck
Getting Past Stuck workshop audio recordings
Audio recordings from the live workshop broken down into 10 to 15-minute sessions so that you can listen when you have a few minutes to spare. You can listen on Geri's platform or download to your device to listen offline.
Written Transcripts & Worksheets
Download the written transcripts of the workshop as well as worksheets to help you integrate the material we cover.
Membership to the Getting Past Stuck private Facebook group to Design Your Vision for Your Future
Share your experiences and get inspired by other workshop participants on the same journey. Gain access to Geri so you can ask her questions at any time. Join the other members of the group and create your personal plan for your future, complete with developing a vision boards and a personal plan for reaching your best life.

* Optional*  add-on 
Anything is Possible Mentoring Session
Private and confidential 1-hour mentoring session with Geri to quickly apply the workshop strategies for your quick breakthrough. After you've completed the workshop we will meet to explore the biggest areas in your life where you've been feeling stuck. Then we will take a journey together, using the strategies from the workshop, to co-create possible solutions for you to move forward into a state of ease and flow. This is the fastest and most powerful way for you to quickly move forward so that you can finally begin to live the life you were meant to live.
OPTION 1
Getting Past Stuck
audio workshop
Workshop contents + community access with personal plan for your future

$297
OPTION 2
Getting Past Stuck
+ Anything is Possible
Workshop contents + community access with personal plan for your future
+ 1-hour mentoring session
$497
You know you're here for a reason, to do more than just play small and do what you've been told is right, normal, and expected of you.
You've tried to be "normal" and ignore the whispers in your heart ... the ones that have been calling you to do something truer, deeper, and significantly more meaningful than what you have been doing. It's not that you haven't been making a difference—you have.
But this calling is to do something that you know will change lives, open hearts, and make the biggest difference you know you can make—by offering that gift that only you can give.
It's not about being rich, famous, or glorifying our egos.
It's about lifting people up and making a difference in humanity.
It's about giving ourselves and the world the greatest gift we can offer, by doing what we know on some deeper level we were born to do… even though we might not even have a clue what that is yet, exactly.
You know you are meant to be doing something, but... you are holding yourself back.
Each day that passes and still you're living and working in a way doesn't feel true to you, the pressure mounts. The walls feel like they're closing in around you. The simple sound of a clock ticking reminds you that you (still) haven't taken a step forward and you think "Why am I still not doing what I know I am meant to be doing?"
Even though your hunger to step forward is clearly something you can no longer ignore or pass off as a fleeting whim, somehow you can't seem to find the courage, or the strength ... or something, to get you through your fear.
Five years ago, I crossed over.
In that space, I remembered the truth about who we are... that we are love. And we were meant to live in love.
I simply knew that fear wasn't mandatory. All my fear released.
When I came back I felt imbued with a deep sense of purpose of wanting to help everyone experience this same truth: that fear is not mandatory. I knew that this was why I came back.
A clear knowing arose that I needed to use my past to help people move forward. I kept hearing this over and over. But, I couldn't understand how to do that. I had been a radio frequency engineer… how on earth was I going to use radio waves and engineering skills to bring people move through fear? I thought You've gotta be kidding me… it made no sense.
Because I was wide open from having crossed over, I was also receiving a ton of information all at once. I had no idea what it all meant, and I had no idea how to piece it all together to fulfill my purpose.
In addition, even though I was freed of fear, to my surprise (and dismay!) my physical body/hormonal system was still reacting as if I was afraid. It would pull my body into my past and into a state that was ready to attack or lay down and die. It would tighten my gut and prepare me for tragedy. I couldn't understand why I was physically experiencing this, when I knew in my mind there was nothing to be afraid of. Why is this happening? My thoughts weren't the cause… they were clear.
To live the way I wanted to live—in a state of love, totally clear, and connected to my truth (and to help others do the same), I needed to create a tool.
Over a 2-year period I followed my inner guidance and began to piece together all the elements from my past. I saw how the trauma of my childhood related to my present-day fear responses, and how my RF engineering background could be used to create a tool to connect and heal the way I responded when I was triggered.
Eventually, it all clicked. It made so much sense. Our bodies are just like GPS receivers—if we resonate with love then we will automatically tune in to the guidance from Source/Love. It was so obvious and straightforward that it freaked me out. Could it really be this simple?
I used the tool myself, and it worked. Whenever something triggered me (and yes, it happens sometimes… after all, I am still human!), I would use the steps in Getting Past Stuck and immediately, I'd come back to center. Then I was able to think clearly, be in the moment, and see the opportunities available to me so that I would feel at peace, knowing I was in the exact place I was meant to be.
When I heard this for the first time, it brought back the feeling I had when I crossed over:
We all have a purpose. We are all needed.
This tool will help you tune into your truth, be authentic to who you are, and more easily do what you were meant to do in this life.
The woman behind the program
Hi, I'm Geri.
I remember how it felt to be consumed by fear.
Sometimes the thoughts of terror were pervasive for me, the feeling that something terrible was about to happen. My mind would race forward, trying to plan for every possible scenario - which would only keep me frozen and unable to do much of anything.
At work I was known for my strategic abilities, the way I could see ahead and create plans and contingency plans to keep things moving forward successfully even if things went wrong. Of course I was good at that, that's how my mind operated!!
Only those closest to me knew the truth. I was living my entire life as if there was always something about to go wrong. In fact, there were days when I would sit for hours, just doing something monotonous like twirling my hair, almost catatonic from fear.
From the outside looking in, I had it all together. With two master's degrees, one in engineering and one in transformational leadership, I quickly climbed the corporate ladder and embarked on a highly-respected career as a GPS engineer, working with some of the world's largest telecommunication companies and defense contractors.
I was blessed with amazing leadership opportunities and I saw huge innovations go from an idea (GPS) to commonplace. I even led the teams that developed next-generation satellite-to-consumer infrastructure and that brought broadband to the European Union.
I had the nice salary, nice house, nice car and the nice vacations … and, of course, the nice high cost of living that came along with all of it. Each month I was terrified about how I could possibly pay the bills. And everytime I met with my manager I wondered how long it would be before he realized the truth - that I was a complete fake - and then I would be out of a job.
Then something started spiraling out of control in my body. You know that electric jolt you feel in your body when someone jumps out and scares you? That had become a nearly continuous state for me and there was a little voice inside of me that was warning me to change my life.
All I ever knew how to do was to be strong and do more of whatever it took to get through. I used my fear to push. But that wasn't working anymore. Now my fear was making me sick and getting sick was increasing my fear.
I didn't know about the fear response. I didn't know that my body was supposed to return to resting state after feeling fear. I didn't know that I was heading for trouble.
But that little voice inside of me knew (my guardian angel) and it was tugging at me, trying to tell me that I was in serious danger.
And then my heart stopped beating. I flatlined. More specifically it was a 3rd degree heart block which means that all the electricity sent from my brain to my heart ceased to transmit - I crossed over.
People ask me if I saw "something" and I smile and tell them that "I saw without eyes, I heard without ears and I remembered something so old and expansive that there are no human words that could ever do it justice."
Yes, I saw something; it was a "remembering" and it changed me completely.
Since there was only love "there", there was no fear "there". I left fear behind and I never brought it back when I returned. I remembered the truth and I still remember the truth - love is the only truth, fear is an illusion.
I came back because I was told that it wasn't my time, that I had to come back to share this truth. I had to help people release fear so that they could live the life that they were meant to live. I was told that it is time for humanity to release fear. We are all needed.
Let me tell you that my life feels so good now. I don't worry about much anymore. In fact, I rely a lot on the notifications in my calendar to keep me on track with appointments because I tend to get lost in my garden a lot.
It seems that all of the things that I used to worry so much about are still there, but they will always be there, right? I will always have bills but I put them on automatic payment and I just keep them out of my mind. I have better things to think about - like the banana bread that I am baking at the moment. And you, the person who is reading this right now. I think about you a lot.
Life is easy now. It flows like a lazy stream. I notice the color of my husband's eyes, I hear a bird singing and I feel the coolness of the summer breeze on my cheeks.
I am not just surviving … I am alive.
What is Getting Past Stuck?
Getting Past Stuck is a workshop that teaches you how to use your inner navigation system to release fear so that you can get past stuck and experience your natural flow. The audio version of the workshop has been broken down into 20 pre-recorded sessions which are 10-15 minutes in length so that you can listen to them when you have a few minutes to spare.
It's for you if you:
Are experiencing fear, doubt or lack in your life that is holding you back from being who you know you are meant to be

Feel consumed by worry that something terrible will happen, that you will lose your job, end up homeless, alone, or that if you fail at one little thing that everything will crumble around you.

Doubt that you can actually be the person you want to be, and do the things you want to do.

Feel like a fake, like you've been wearing a mask your whole life and pretending to be good enough, but that mask is getting too heavy to hold up the mask any longer.

Worry that it's all gonna come crashing down, that what is next will be horrible, that you will fail miserably.

Believe that there won't ever be enough—money, time, energy or confidence to actually move forward into your dreams.
It's for you if you have a deep desire to:
Serve a higher calling, the one that's alive in your heart.

Surrender to love and leave fear behind.

Serve in a much deeper, much more impactful way that you have been.

Step into your truth, purpose, greatest gifts, and personal power.

Express yourself authentically, creatively and vulnerably. No more masks, no more hiding. To be fully you.

To actually start your new path - not just think/dream about it anymore, but live it.
Will this work for me? I've taken loads of programs in the past… how is this one different?
This program does not tell you to just ignore your fears and instead move towards the thing you fear. It is unhealthy for you to put yourself under that kind of stress. And if you have HPA-D that will make the dysfunction worse.
Instead, this method teaches you to respect your fears, understand where they come from and know that there is a step by step process you can take to slowly lift your thoughts out of that place. Only then, when you are able to think in the moment and without fear, will you be able to see the opportunities that Universe has placed in your path to navigate yourself to the life you were meant to live.
Yes. If you feel that you did not get your money's worth from this audio workshop then email me at Geri@Geriburke.com within 30 days of purchase and I will return your money in full.